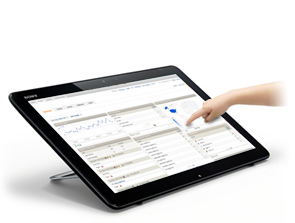 Building well optimized car dealer website is just a part of its success. Other non-less important thing is to figure out customers' behavior. There are so many tools to use in the well-known Internet world starting from the capture, analyze, understand customer's browsing behavior, and maximize return on investment. These all mean using analytics for monitoring online traffic and measuring results.
As soon as your car dealer website come up with the idea to use analytics the first confusing thing will be to choose right solution and correct tool. A big data tool is playing a permanent and important role in helping companies manage the target audience. We here are going to put the record straight and look through the widespread car dealer analytics tools.
Google Analytics
According to the majority of dealership owners, Google analytics is one of the most helpful tool for every business. Car dealers can engage in one report four key factors: audience, acquisition, behavior, conversions. It's very important to know who is visiting your website, track your online visitors and improve quality of your website with the given data.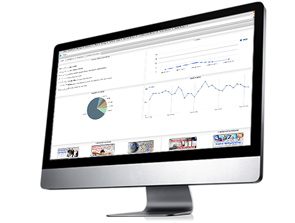 Perhaps, the first thing will not please you much, that's why Google suggests you use four key factors in complex. Moreover, Google analytics shares business benefits for dealership growth and development:
-          Track all your online campaigns from emails to keywords
-          Follow your website usability improvement,
-          Identify your target audience.
-          Control your budget allocation.
Car dealer analytics given by Google is absolutely free and track all above mentioned factors in real-time.
Yandex Metrics
Another good solution for complicated car dealer analytics is Yandex metrics. Most of the characteristics and features are similar to Google but one thing is worth using it. If you want to engage audience from Russian speaking CIS countries, it'll be better to choose Yandex. It was developed for Russian market and specifies on Russian search challenges. Google is weaker in Russian language especially in its spelling and more than 20 different endings. Yandex is able to parse the synonyms, while Google can only rank pages relevant to the specific user query as it is spelled.
Yahoo Web Analytics
Car dealer analytics' list can be fulfilled with the other free to use tracking data. Yahoo analytics offers the same as Google analytics does except some more details: better access control options, simpler approach to multi-site analytics and even import cost of goods data. It's hard to imagine that some tools from Yahoo can have more options than Google. Nevertheless, Yahoo made a step up from Google in terms of profiling, filtering and customization.
Flurry Analytics
As we have mentioned Yahoo analytics, we'd like also to show you another good data source. If your dealer website is good enough and you want to pay more attention on the apps' behavior, observe another free tool from Yahoo. Flurry analytics analyzes users' path in your app: demographics, geography, sessions, interests, new/active users, devices, software, errors, crashes. Flurry is a part of the Yahoo Mobile Developer Suite and unfortunately doesn't allow car dealers to explore responsive version.
4Q by iPerceptions
Have you ever think over what are the visitors looking for in your website? Are they completing what they set out to do? How satisfied are they? We think that a lot of car dealers wonder to know an answer. That's why we decided to add one more free to use analytics tool that allows you to truly understand the "Why" around your website's visitors. 4Q might not be better than Google or Yahoo, but it offers strong tools to learn what people are doing while browsing on your website. In order to get a short and clear answer on above-mentioned questions you need simply test 4Q by yourself. Glean important insight from your customer's actual experiences.
Your choice depends on your goals and needs. We hope that our above-mentioned list will help you to come up with a great solution.