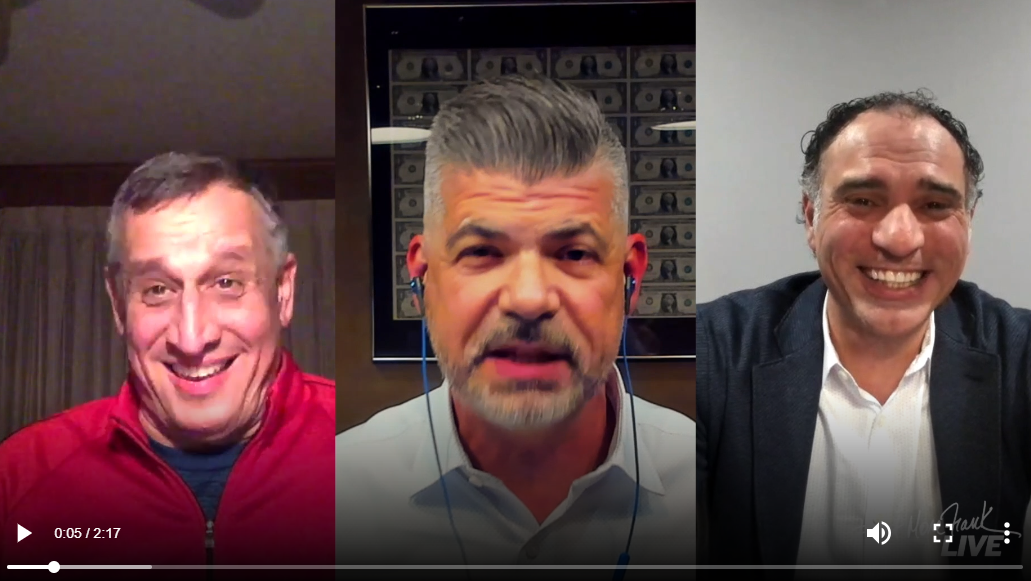 In last week's video from the series, Quality of Life, we began to learn more about my friendship, mentorship, brotherhood with Ali. What we bring to each is other is all gift - full of understanding, love for others, and constant potential for growth.
Having a coach who shares your beliefs and values is critical to your success. You have to find someone to bounce ideas off of, who helps you grow, and who wants you to succeed! Find a coach who will work around your schedule and take the time to get you to your next level. You see, we have these "Magic Phone Calls," and we were lucky enough for Frank Lopes to be part of one of them with us!
I invite you to watch this week's video to hear a little more about it.
In our "magic phone calls," we talk about life, love, work, and growth. Ali and I are always asking questions like the ones below to bring clarity and awareness to our high achievers.
How is your month going?

What are you doing that feels right?

What are you saying that feels rehearsed?

Are you being yourself? And do you feel like you're coming across that way?

What could you have done differently?
It's not rocket science. We are guides. Here to help you take a look at "the life-changing gold" in every one of your moments, to bring awareness, and to help you see yourself in every interaction. Believe me, the magic is there!
Sometimes we need a little help to see our own greatness, and we want to be there for you!
Click here to take advantage of this special 100 Cars Club trial of...
Tell us in the comments below, Who brings out the magic in you?